Burglar Alarms
A
simple guide

to help you make the

right choice!
---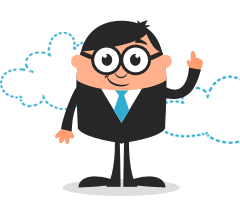 Where to start?
If you're thinking of protecting your home first time or upgrading your existing home alarm system, you might be feeling daunted by number of alarm devices and monitoring services available.
Don't panic! Help is at hand.
We're here to explain the options, technologies and benefits.
We'll guide you through the following four categories of alarm system and set out the pros and cons of each, so you're in a good position to make the right decision on a system that meets all of your needs and suits your situation.
Unless you opt for a very basic audible-only system - the kind of thing you can buy off the shelf in a DIY store - you'll need a professional alarm installer to supply, install, set up and maintain your alarm system.
We'll give you the information you need to make a good choice and to be able to talk to alarm providers confidently about what they can offer.