Verisure Alarm Review

50% OFF
Online Offer available for a limited time only!
---
Article last updated: 3rd November 2022
---
About Verisure
Verisure is a brand name belonging to Securitas Direct. Securitas Direct was founded in 1988 and are now present in 17 countries. They have more than 5 million customers and employ over 26,000 staff across Europe.
Established for more than 35 years, Verisure is the market leader for alarm systems in Europe.
Originally founded in Helsingborg, Sweden, Verisure have become the go-to company for professionally monitored home alarms in all Scandinavian countries, France, Spain, Belgium and more.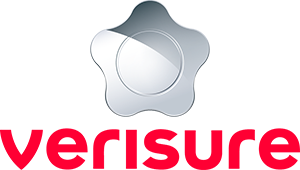 After recently reaching 100,000 customers across the UK, we check our the hype and review their proposition.
Verisure Alarm System Rating
Security
Features
Installation (minimal disruption + quick to install)
Summary
Reviewed by

SecurityAlarms.co.uk

on:

03/11/2022
Verisure UK
What Does Verisure Offer?
In short; Verisure offers a professionally and quick installed wireless smarthome alarm system suitable for any home or business with a GSM signal.
The main hub and its components look great. Really Great. Sleek design and white finish -- it's almost APPLE like (...the brand, not the fruit). We'd go as far as saying it's probably the most aesthetically pleasing alarm system we've seen to date.
It's smart phone enabled, meaning you can remotely set/unset and view the goings-on at home captured through the surveillance camera detectors, all via an app.
The alarm system is not only designed to protect your property and possessions from intruders, but also act as a complete smart home monitoring package, protecting against flood, carbon monoxide and temperature changes.
Verisure's Alarm Receiving Centre is NSI Gold accredited.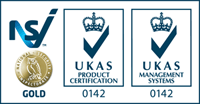 Guard Response
The best thing about Verisure's offer, which really sets them apart from the competition, is their guard response service,
which comes included in the monthly price
but
more on that later
.
How much does it cost?
For a limited time only, we've managed to secure an online discount of 50% off. This is the biggest discount you'll find anywhere for a Verisure alarm system. Apply here for your free site survey and no-obligation quotation and, if you choose to buy, our amazing 50% discount will be applied to the supply and installation of your Verisure Alarm System.
There's a monthly fee which covers the 24/7 High Security Home Monitoring service, maintenance contract and guard response. These prices can be found, along with your overall cost of system installation, at the end of the 60 second survey.
Verisure Alarm Video
Is your home safe from burglary? Find out how a Verisure monitored alarm system can restore your peace of mind and protect what matters most. Start your quote here and see how a Verisure alarm can protect you and your family today! The Verisure 24/7 alarm receiving centre is on hand for you day or night. In the event of intrusion, they can alert the police on your behalf, send a private security guard to your property, or deploy their revolutionary ZeroVision smoke barrier, to impair a burglar's vision in seconds and force them from your property.
Verisure Alarm - Now with Arlo Video Doorbell (optional)
Verisure Comparison Table (Verisure vs ADT, Yale and Stanley Security)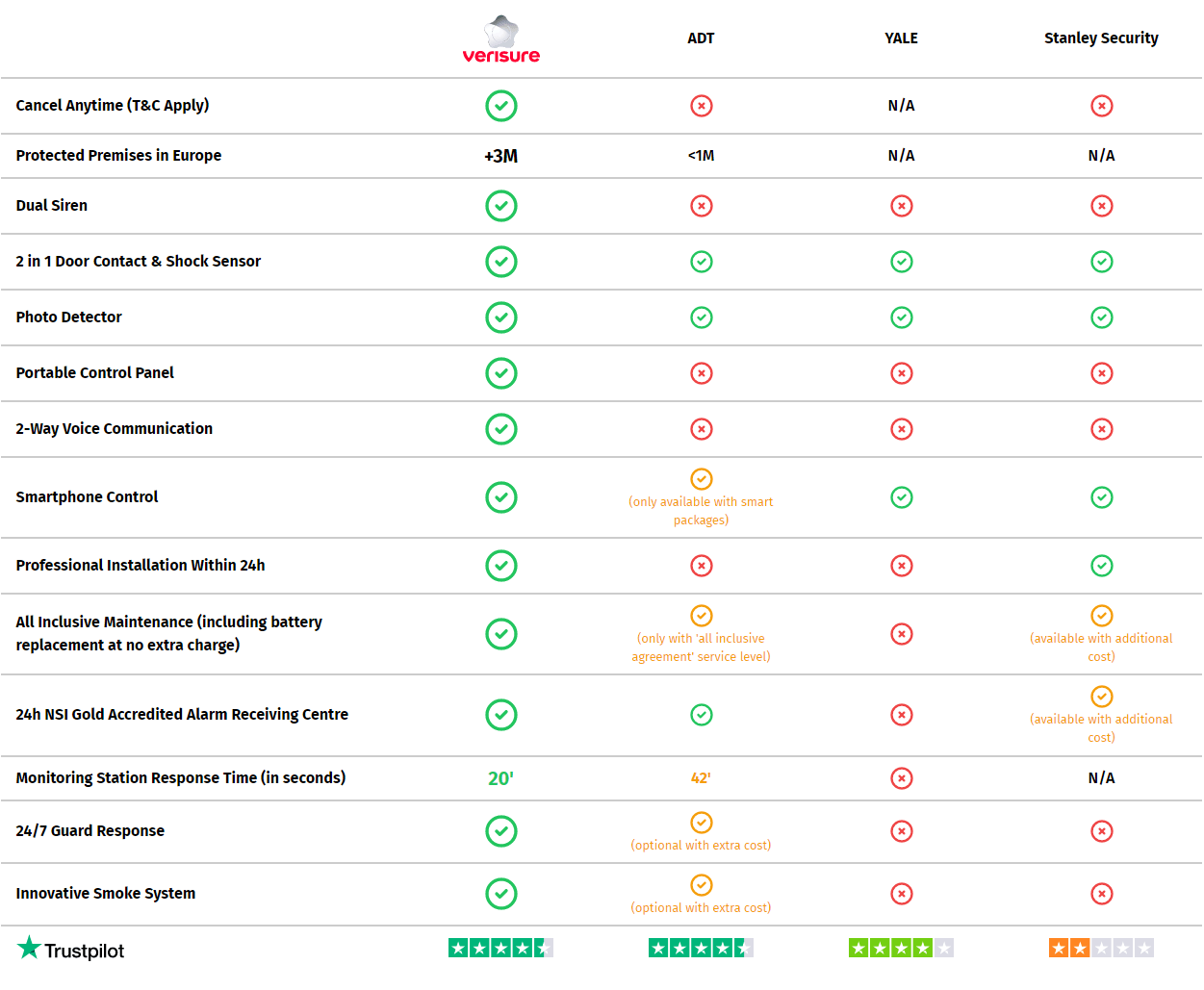 The Verisure smart alarm kit comes with:
High Security Monitoring service includes:
24h connection to alarm monitoring centre
Connectivity: Mobile (gsm)
Control services
Verisure guarantee
New customer on-boarding program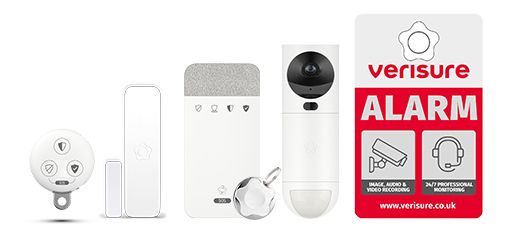 The SVK - Siren, Voice, Keypad
The SVK merges 3 essential security features into one device: the main Siren or Alarm, two-way communication with Verisure's Alarm Receiving Centre, and a keypad that allows you to customise your alarm settings.
Dimension: 172mm high, 85mm wide, 40mm long
Weight: 450 gr.
Power: 6 x AA Alkaline battery
Connectivity: 3G
Guarantee: Lifetime
Price: Included in package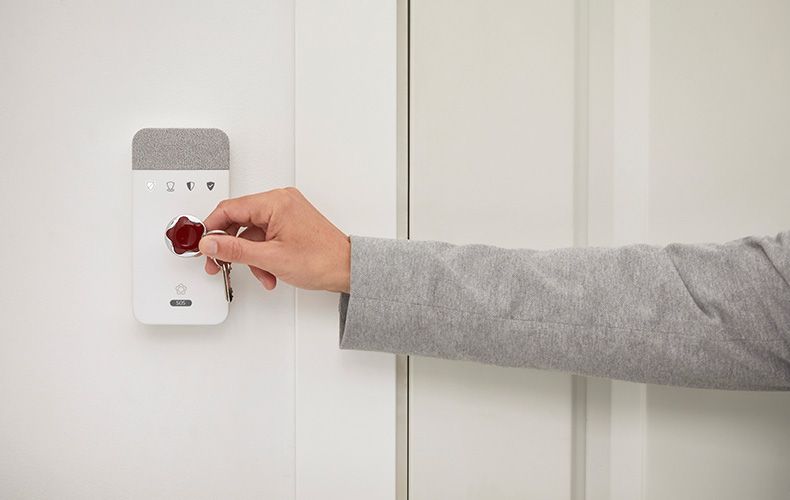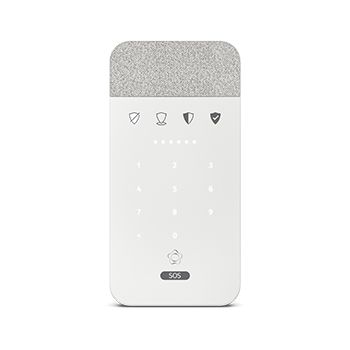 Photo detectors
Verisure's photo detectors are desgined to detect, capture, and report any intruder, day and night. The photo detector links to their Alarm Receiving Centre who check what caused the alarm and rapidly take the correct action.
Dimension: 102mm high, 120mm wide, 57mm long
Weight: 210 gr.
Power: 6 x AA alkaline batteries
Autonomy: 36 months
Connectivity: 4G, Broadband and Wi-Fi
Guarantee: Lifetime
Price: 2 x included in package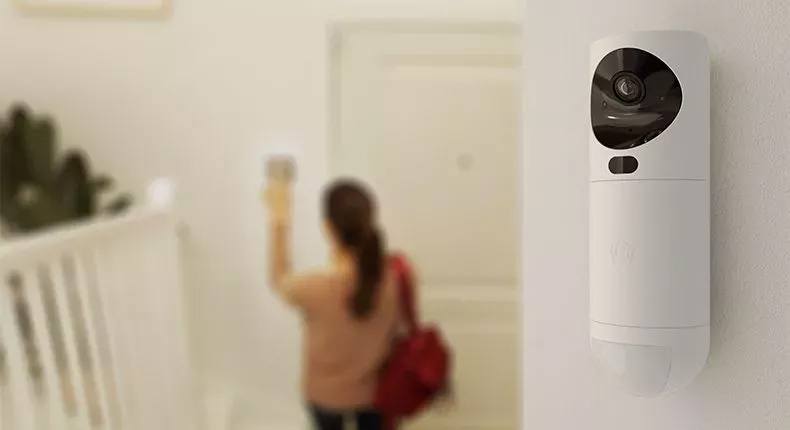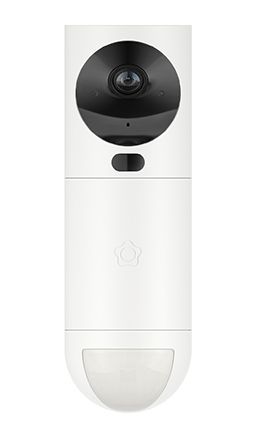 When the alarm activates, the camera (mounted inside the detector) takes a sequence of pictures and sends them immediately to the alarm receiving centre (ARC). The Verisure staff at the ARC are trained to rapidly evaluate and escalate the situation by alerting the nearest guard to attend property (if required), or close down the activation if it's deemed a false alarm.
For pet owners, the good news is you can adjust the sensitivity of the detector to take your pets into account. This allows your pets to move freely in your home even when the alarm is activated.
The cameras are also fitted with a flash so can be used at night, although we found picture quality decreases compared to those taken in day light.
Technical Features
12 metre range infra-red movement sensor
Built-in flash for night vision
Sends image sequences
3 arming modes
Insect-proof (helps to avoid false alarms)
Shock Sensor detectors
Installed to protect doors, windows and other strategic points or entry. You receive one with the basic kit which would typically be used for entry/exit door, i.e. front door.
Dimension: Sensor = 90 x 23 x 25 mm (height x width x depth)
Magnet = 45 x 10 x 15 mm (height x width x depth)
Weight: 45 gr + 25 gr.
Power: Li-Polymer Battery
Autonomy: 36 months
Connectivity: Wireless, two way system
Guarantee: Lifetime
Price: Included in package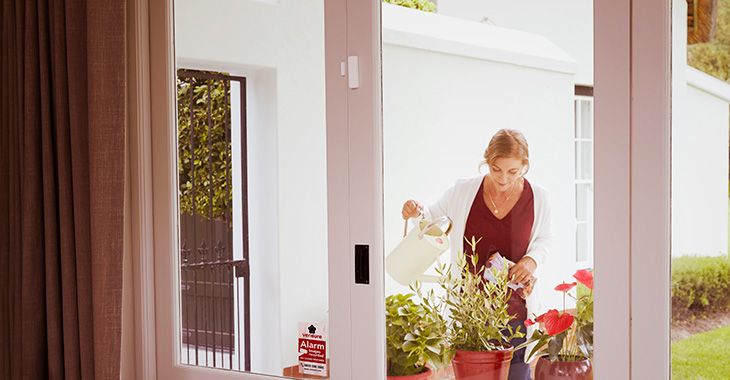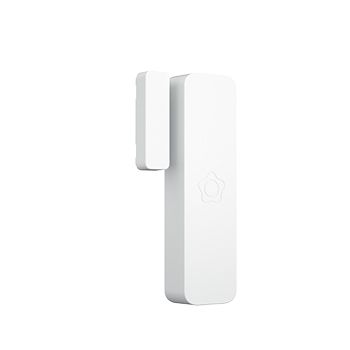 The Verisure shock sensor detector is actually much more than a traditional magnetic door contact/reed switch. The Verisure shock sensor detector uses advanced piezoelectric technology which detects vibration too. This allows you to part-set the system, while you are inside the property, for perimeter protection only. The system would then not only alert you to doors or windows being opened but detect the intrusion before it happens, thanks to the "shock sensor" technology.
Technical Features
Bi-directional
1 infra-red LED for detection/reset
Dual detection: Single and repeated impact
Advanced piezoelectric technology
Advanced environmental vibration filter
Double tamper sensor: wall and opening
SmartKey
SmartKeys, Verisure's name for key fobs, switch the alarm off and on without having to remember yet another pass code. Hold the SmartKey against the control panel and it's done.
Price: Included in package.
Each SmartKey has a unique identity allowing you to check who enters and leaves your home and you can easily block a lost key or register a new one.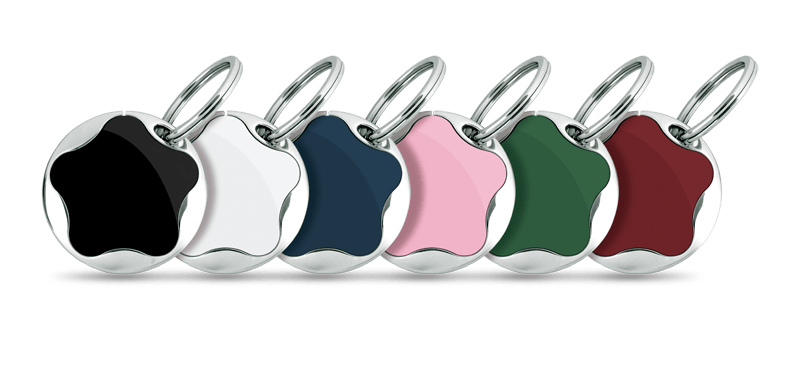 Deterrent Signs
The Verisure Deterrent Sign will be your first line of defence against would-be intruders. With their UK protection and strong polycarbonate design, they will stay clear and easily visible to all intruders for years.
Dimension: 240 x 150 mm (height x width)
Weight: 50 gr.
Guarantee: Lifetime
Price: Included in package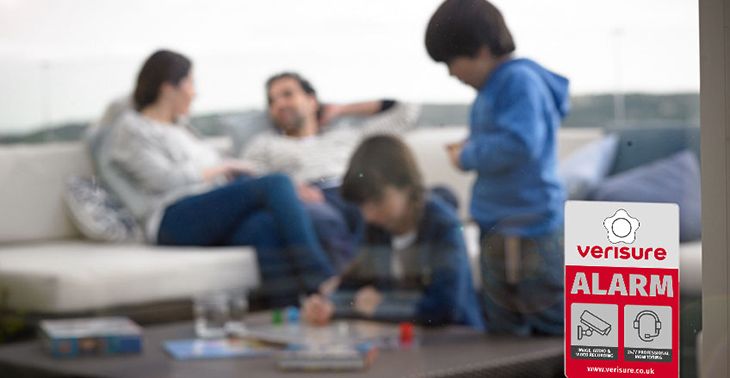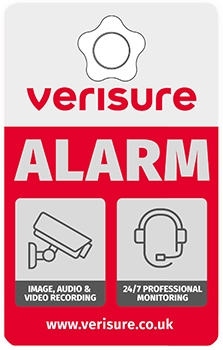 This will be placed wherever is most visible on your property, so potential burglars can't miss it.
Zero Vision
The Zero Vision product from Verisure is a game-changer in the fight against burglaries. This add-on product is available for an additional cost and works on one simple premise; they can't steal what they can't see!
Dimension: 102 x 102 x 147 mm (height x width x length)
Weight: 830 gr.
Guarantee: Maintenance support included. Lifetime-guarantee.
Toxicity: Not toxic to humans or animals
Certification: The Zero Vision product is Grade 2 certified and is accredited with the highest standard certifications in the industry.
Price: Not included in package - addon
Trigger: Professionally activated exclusively from our Alarm Receiving Centre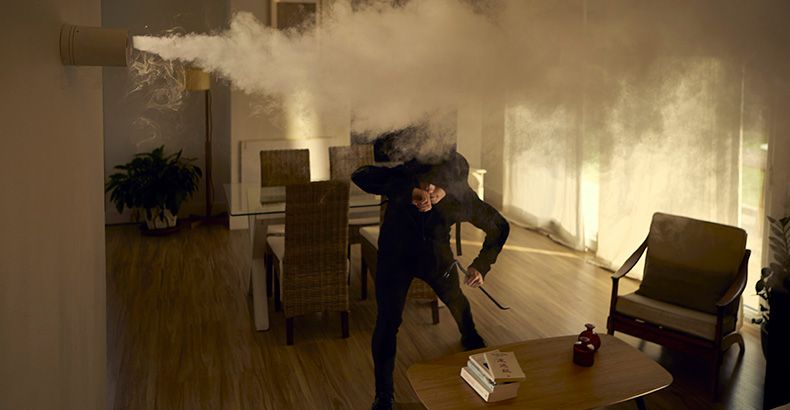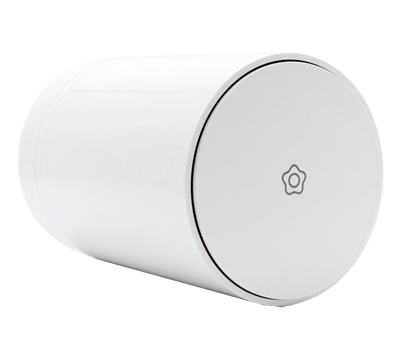 The Zero Vision product is remotely activated by Verisure's 24/7 monitoring team when they receive a "confirmed" alarm activation. Once activated the Zero Vision product rapidly discharges dense fog to engulf the entire room within 40 seconds.
The likelihood is; when an intruder sees the fog filling the room, they're likely make a sharp exit before they can no longer see the exit.
Your Verisure Alarm System is always connected to the Alarm Receiving Centre (ARC), 24/7 365 day a year. A dedicated team of security experts will always be on hand to handle any emergency you might find yourself in.
After your alarm is triggered, Verisure's Alarm Receiving Centre will response in less than 45 seconds, and send the appropriate response, whether that is police or ambulance services.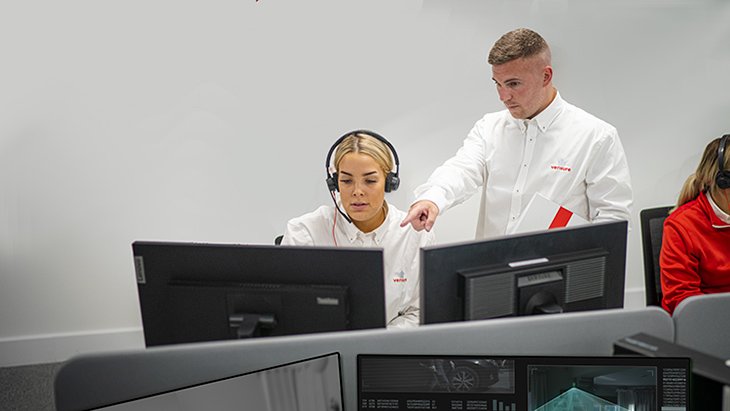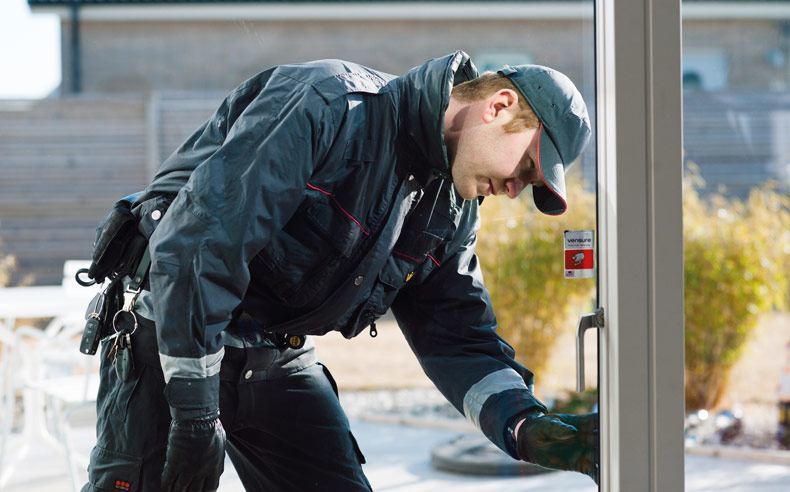 As soon as it has been verified that there has been an attempted theft or burglary or any emergency situation, Verisure will act accordingly, send a guard and/or notify police, ambulance and fire service.
Profesionally monitored 24/7, 365 days a year
As a Verisure Customer,you can rest easy knowing that your home and loved ones will be safeguarded day and night. Verisure has an entire team dedicated to their 24/7 monitoring service, and they will always be on hand should an emergency arise. Even in the case of a false alarm, Verisure will still contact you to make sure you are safe and well, and will only close the event once they have made sure everything is well.
With the 'My Verisure App', you have the ability to control your alarm system from anywhere in the world. The app let's you arm and disarm your alarm system in partial or full security mode, check in on your property through your security cameras, and check who has entered and exited your home through your smart keyfobs.
The app is also very user friendly, and the stylish User Interface means that is it easily accessable for anyone and everyone.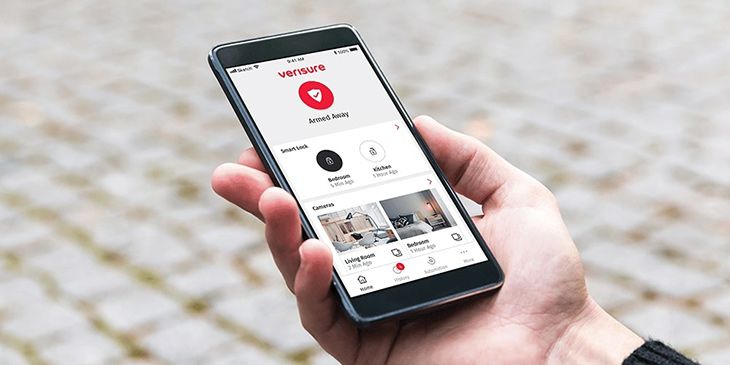 Get a Quote Today
Think you might be interested?
---
Click here for a 60 second - No obligation quotation.
This will give you a full quotation based on your requirements with our 50% online discount applied.
Conclusion
There are a lot of alarm systems on the market nowadays, but Verisure's offer is slightly more comprehensive than any other with the addition of the Guard Response. A big plus!
They are the proven leaders of the European home alarm market, already adopted by more than 4.5 million people in Europe.
Verisure pricing is competitive when using our generous discount.
Plus you get PIRs with built-in cameras and a complete smart home system optionally linked-up with your smart phone, tablet or PC.
In our opinion, if you are looking for a smart burglar alarm, it's certainly worth starting your quote; it's no obligation and takes just 60 seconds.
GET THE ONLINE DISCOUNT - IF YOU ORDER SOON!
---
We have been able to secure an online offer (only available through securityalarms.co.uk) of 50% OFF instead of the current offer of 40% OFF advertised elsewhere, but this is only available for a limited time.
Sharing is Caring!
If you found this page useful, please share with friends. Thank you :-)