Burglar Alarms and Security Systems London
North London, East London, South London or West London. Looking for a burglar alarm? We've got a security solution for you.
Arrange a free site survey at a time which suits you. Click here, complete the form and receive a call-back within 20 minutes. Alternatively call us on 0208 191 9117.
We supply security solutions across London for all types of property. From basic home security systems to police monitored alarms commercial premises, we've got you covered.
We understand every property and customer's requirements are different which is why we offer a free security survey.
Alarm systems don't have to only be armed when you leave the property. For example, many London home owners say they want to feel more secure when inside their home and for good reason – London accounts for 16% of all recorded crimes in England and Wales.
In this scenario we might recommend shock sensors on the doors and windows, enabling you to arm the system when you're home, keeping you safe and secure inside.
While it's important to protected, this might be unnecessary for the home owner whose out at work all day.
Our team of experienced security consultants can provide a fast - no obligation quotation to ensure you have the right security alarm system for your property and budget.
The site survey doesn't take long to complete and the security consultant will leave you with a bespoke quotation to secure your property (of course, there's no obligation).
Get a quick quote for a fitted burglar alarm in the London area now. Quick Quote
London Intruder Alarm installations
If you live in any of the following areas in London we can assist in securing your commercial or residential property.
Barking and Dagenham
Barnet
Bexley
Brent
Bromley
Camden
City of London
City of Westminster
Croydon
Ealing
Enfield
Greenwich
Hackney
Hammersmith and Fulham
Haringey
Harrow
Havering
Hillingdon
Hounslow
Islington
Kensington and Chelsea
Kingston
Lambeth
Lewisham
Merton
Newham
Redbridge
Richmond
Southwark
Sutton
Tower Hamlets
Waltham Forest
Wandsworth
---
Our Security Services Include:
Home alarm systems
Alarm systems for flats and apartments
Monitored intruder alarms
Wireless burglar alarms
Bells-only security alarms
Perimiter protection
Personal security (panic alarms)
Carbon monoxide detection
Security advice and consultancy
Burglar alarms for schools
Office security alarm systems
Shop alarms
Factory alarms
---
Check the number of crimes committed in your area of London last month
---
Recommended: Join a Neighbourhood Watch Schemes in London
Help reduce crime in your neighbourhood. Find and join or start a Neighbourhood Watch Scheme (NHWS) in your part of London.
Testimonials
Paul & Sally, Streatham
---
Just had our alarm installed. Security system on the whole is fantastic. We really cant fault it. The only slight negative, which is probably my fault, is I wish I'd asked more questions during the handover as the user-guide/handbook is a little overwhelming although the main set/unset functions of the alarm are very simple. Jamal did a great job on the installation and left the place clean and tidy.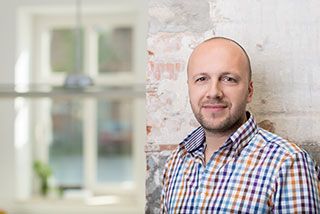 Mr Wakefield, Clapham
---
Recently renovated our mid-terrace victorian house and needed a new alarm system. We liked the idea of a wireless system as we didn't want too much disruption to the new decor. We went for a monitored wireless alarm. The service we received from these guys was first class. Very happy customer and would highly recommend.
Ms Evans, Hounslow, London
---
As I am often away travelling with work I wanted to make sure my apartment was protected whilst unoccupied. I also didn't want an alarm system which would go off and disturb my neighbours while I wasn't around. The security alarms surveyor suggested I go for a smart alarm which would alert me on my phone if my alarm is ever activated. 6 months on and I have only had one false alarm (which happened to wake me at 3.15am New York time). Other than that, the alarm is a welcome relief giving me the assurance of no suprises when I get home.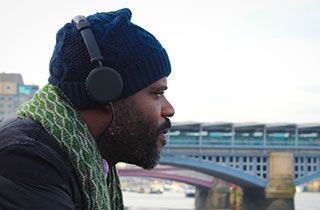 Mr Oladele, Redbridge
---
They provided a great service for my shop alarm. I contacted some other alarm companies in East London but deciced to go with them. They came the next day to assess the job and installed a week later. Engineer was friendly and I like that.
Get a quick quote for a security system in London now. Quick Quote
Report crime in London
Phone [EMERGENCIES]: 999
Phone [Non-Emergencies]: 101
Web: Report a crime online
London Met Police Address
Scotland Yard, Met Police Headquarters is located:
Victoria Embankment
Westminster
London
SW1A 2JL
Find your local police station
Crime, antisocial behaviour & nuisance in London
Reporting antisocial behaviour in London.
Get a quick quote for a burglar alarm installation in London now. Quick Quote
Sharing is Caring!
If you found this page useful, please share with friends. Thank you :-)