Burglar Alarms Manchester
Looking for a burglar alarm installation company in or around the Manchester, Stockport and Cheshire area?
You've come to the right place.
Click the green button below, complete the form and receive a call-back within 10 minutes to arrange a free site survey at a time which suits you. Alternatively call us on 0161 883 3818.
Our team of highly experienced surveyors can provide a no obligation quotation and to ensure you have the right alarm system for your property.
The security site survey doesn't take long to complete and the surveyor will leave you with a bespoke quotation to secure your property (of course, there's no obligation).
Get a quick quote for a fitted burglar alarm in the Manchester area now. Quick Quote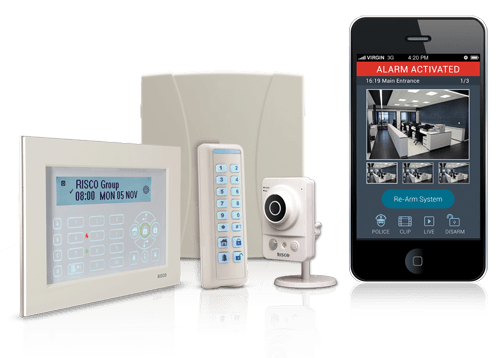 Alarm installation Manchester
We understand that keeping your family or business safe and secure is your key concern, so get in touch with your dedicated Manchester team today to find out more about our services.
Our services include:
Security advice and consultancy
Audible intruder alarms
Monitored intruder alarms
Wire-free systems
Carbon monoxide detection
Personal security (panic buttons)
Home burglar alarms for residents Manchester, Cheshire and Stockport
Commercial security alarm systems
---
Burglary Statistics for Manchester
Manchester has been named one of the fastest growing cities in Europe, with property selling 3 x faster than those in London. New housing developments are popping up everywhere, especially around the North of Manchester where the 'Northern Gateway' project, a Regeneration Framework to transform the area between NOMA to the North of the City Centre and Queens Park, looks almost inevitable to start soon.
The Northern Regeneration project will see another 15,000 houses built over the next 10-15 years. Local Councillors are fighting for enough affordable housing, currently in short supply.
With more housing comes more burglaries.
Sadly, Greater Manchester already has one of the highest crime rates in the country - making security a priority for your home and business.
---
See last month's crime statistics for your area using the search below.
---
Manchester Neighbourhood Watch Schemes
Help reduce crime in your part of Manchester. Find and join or start a Neighbourhood Watch Scheme (NHWS). Start by entering your postcode into the form below.
---
Testimonials
Mrs J Barratt, Stretford, M16
---
We found you on Google and we're very please we did! You've been extremely helpful and professional.
We'd recently had a break-in so needed a home security system but didn't know where to start. The team at SecurityAlarms.co.uk arranged a site survey, which was free and didn't take long at all. We found the quote to be good value and had our monitored alarm installed within 7 days. A huge relief to us! Thank you.
Mr Chowdhury, Wilmslow
---
Needed an alarm for my shop, these guys came out same day to do a quote which I was happy with. Installed within 3 days. Engineer was very good and demonstated our new system clearly. I would have no hesitation recommending them.
Ms Clifton, Castlefield, Manchester
---
Needed old system replaced as internal siren kept going off (annoying)! The information on www.securityalarms.co.uk was really helpful so we got in touch. Surveyor really nice and was able to demonstrate the system before we actually bought anything. We went ahead and opted for an app controlled wireless alarm as this sends alerts to our iPhones if our home alarm goes off which, thankfully, it hasn't (as yet).
Report crime in Manchester
Greater Manchester Police
The Greater Manchester Police Headquarters is located 2 miles from the city centre
Central Park
Northampton Road (off Oldham Road)
Manchester
M40 5BP
Phone [EMERGENCIES]: 999
Phone [Non-Emergencies]: 101
Web: https://www.gmp.police.uk/
Crime, antisocial behaviour & nuisance in Manchester
Visit Antisocial Behaviour Action Team (ASBAT) for issues with crime and antisocial behaviour in your area.
Get a quick quote for a burglar alarm installation in the Manchester area now. Quick Quote
Sharing is Caring!
If you found this page useful, please share with friends. Thank you :-)