Burglar Alarms Colchester
If you live within a 20 mile radius of Colchester and are looking for the best intruder alarm system to protect your business or home, large or small – then give us a call today!
Our Colchester based alarm companies install smart alarm systems, the burglar alarm choice of today's modern connected world.
Our systems do not just act as a major deterrent against burglary, but form a crucial part of your everyday safety. More on Smart Alarms can be found here.
Our team of highly experienced surveyors can provide a no obligation quotation and to ensure you have the right alarm system for your property.
Qualified security technicians are available 24/7 and operate in a 20 mile radius of Colchester, covering surrounding towns and villages including as Ipswich, Witham, Braintree, Chelmsford, Harwich, Wivenhoe and Sudbury.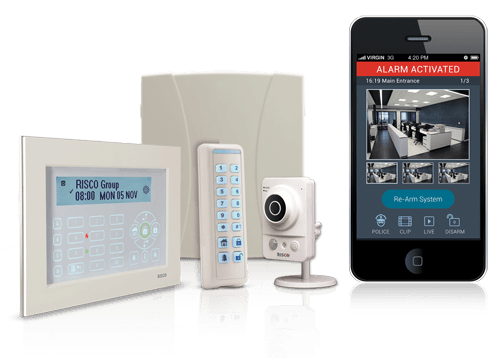 Alarm installation Colchester
We offer the following services in Colchester:
Wireless alarms
Hard wired alarms
Key-holder and Police monitored systems
Audible only alarms
Professional installation by qualified security technicians
Alarm system repairs and takeovers
Alarm maintenance & 24/7 Aftercare

---
Burglary Statistics for Colchester
If you live in Colchester you will be more than aware that the population of Colchester is growing rapidly. New housing developments are popping up everywhere, especially around North Colchester on the old Severalls Hosptial grounds and the land adjactect to the A134 (Sudbury Road) where Mersea Homes have already started to build a huge new housing development.
As the population increases, so too does crime.
Population of Essex is currently: 1,729,102, the number of burglaries reported in Essex for 2014 was 12,078.
Report crime in Colchester
Essex Police
Phone: 0300 333 4444
Web: www.essex.police.uk
Colchester Police station
10 Southway, Colchester, CO3 3BU
Phone: 101
Neighbourhood Watch - https://www.ourwatch.org.uk/
Testimonials
Mrs D Francis, Great Tey
---
Happy to recommend this service! We were contacted by 2 alarm firms in Colchester within a few hours and had 2 quotes to compare within 48 hours.
Mr Walters, Stanway
---
I had looked around for a DIY wireless alarm for my parents house as they had recently been burgled, but found this site and gave it a try. Suprisingly the alarm company came back with an amazing price to install a professional system which instantly turned me off the idea of a DIY job. I only received one quote, however this was a fantastic price from an established local company so can't complain. Would highly recommend.
Miss Houghton, Mile End
---
Used the alarm quote system and it did exactly what it said on the tin. No complaints!
Mrs P. Freeman, Wivenhoe
---
We found the information on www.securityalarms.co.uk to be very useful so used their quick quote system. We were contacted by two security companies (one local, the other local'ish) and had both out to quote. We decided to go with the more local co. as their alarm was one which we could control with our phones.
Sharing is Caring!
If you found this page useful, please share with friends. Thank you :-)